COURSES
Thanks to vital funding that we receive from Devon County Council (DCC), we offer our courses free of charge to students as young as 13, and to young adults up to the age of 25. Our core focus is to make sure every student is set up for life by leaving HAIR AT THE ACADMEY with recognised, work-ready qualifications that will help them get a job or continue their education.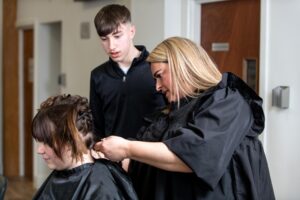 HAIR AT THE ACADEMY is proud to be part of the European Union Social Fund (EUSF) scheme, and we're committed to supporting young people with work ready qualifications. One of our main goals is to support disengaged young people (NEETS) to re-enter education or progress in to the labour market and the EUSF allows us to continue with this work.
We work alongside the Vocational Training Charitable Trust (VTCT), the market-leading qualification provider, to make sure every student receives the highest level of education. As an approved VTCT centre, we meet a range of criteria set out by the Trust, which you can read more about here. We also receive regular visits from VTCT to ensure we are consistently delivering against the high standards that are set, and undergo regular checks. You can browse the 26 VTCT courses we offer below, and register your interest. A member of our team will then be in touch to discuss next steps.
"95% of our students go on to further education or paid employment."
Courses
The purpose of this qualification is to develop your skills in both hair and beauty and will provide you with the foundation for further learning at level 1. It will also enable you to perform your own services and to assist others in the salon.

VTCT Product Code: AM30036
Qualification Number: 500/6803/9
Level: Entry 3
GLH: 114 – 130
Units: 5 – 19
Minimum Credits: 13
Age Restriction: 14

This qualification will prepare you for either supervised employment in the hair and beauty industry working as an apprentice or for further study at level 2.

VTCT Product Code: AM10035
Qualification Number: 500/6839/8
Level: 1
GLH: 119 – 140
Units: 4 – 22
Minimum Credits: 15
Age Restriction: 14

Learners who complete this qualification are eligible to become a graduate State Registered Hairdresser/Barber (SRH/B) with The Hairdressing Council. Career opportunities as a junior unisex hairdresser/stylist exist in a variety of contexts, including:

Commercial unisex salons
Specialist African type unisex salons
Independent/self-employed/mobile/home-based settings
Product manufacturing and training
Television, film, theatre and media
Armed Services
HM Prison Service
Cruise liners

VTCT Product Code: AH20225
Qualification Number: 600/1065/4
Level: 2
GLH: 445 – 656
Units: 10 – 16
Minimum Credits: 52
Age Restriction: 16

The VTCT Level 2 Diploma in Beauty Services is a qualification that has been specifically designed to develop your practical skills in; how to provide facial skin care, manicure and pedicure treatments, apply make-up and to be able to create an image based on a theme within the hair and beauty sector.

VTCT Product Code: AB20182
Qualification Number: 500/9127/X
Level: 2
GLH: 343
Units: 9 – 12
Minimum Credits: 40
Age Restriction: 14
Registration End Date: 31st Jul 2023

Accreditation status: Accredited
Qualification Number: Entry 1: 500/9172/4, Entry 2: 500/9196/7, Entry 3: 500/9295/9
Level: Entry 1, Entry 2, Entry 3
GLH: 45
TQT: 47

Accreditation status: Accredited
Qualification Number: 500/8906/7
Level: Level 1
GLH: 45
TQT: 50

Accreditation status: Accredited
Qualification Number: 500/8907/9
Level: Level 2
GLH: 45
TQT: 54

Accreditation status: Accredited
Qualification Number:
Entry 1: 603/4286/9
Entry 2: 603/4287/0
Entry 3: 603/4288/2
Level: Level 1, 2 and 3
GLH: 55
TQT: 60

Accreditation status: Accredited
Qualification Number:  603/4289/4
Level: Entry 1
GLH: 55
TQT: 66

Accreditation status: Accredited
Qualification Number:  603/4290/0
Level: Entry 2
GLH: 55
TQT: 66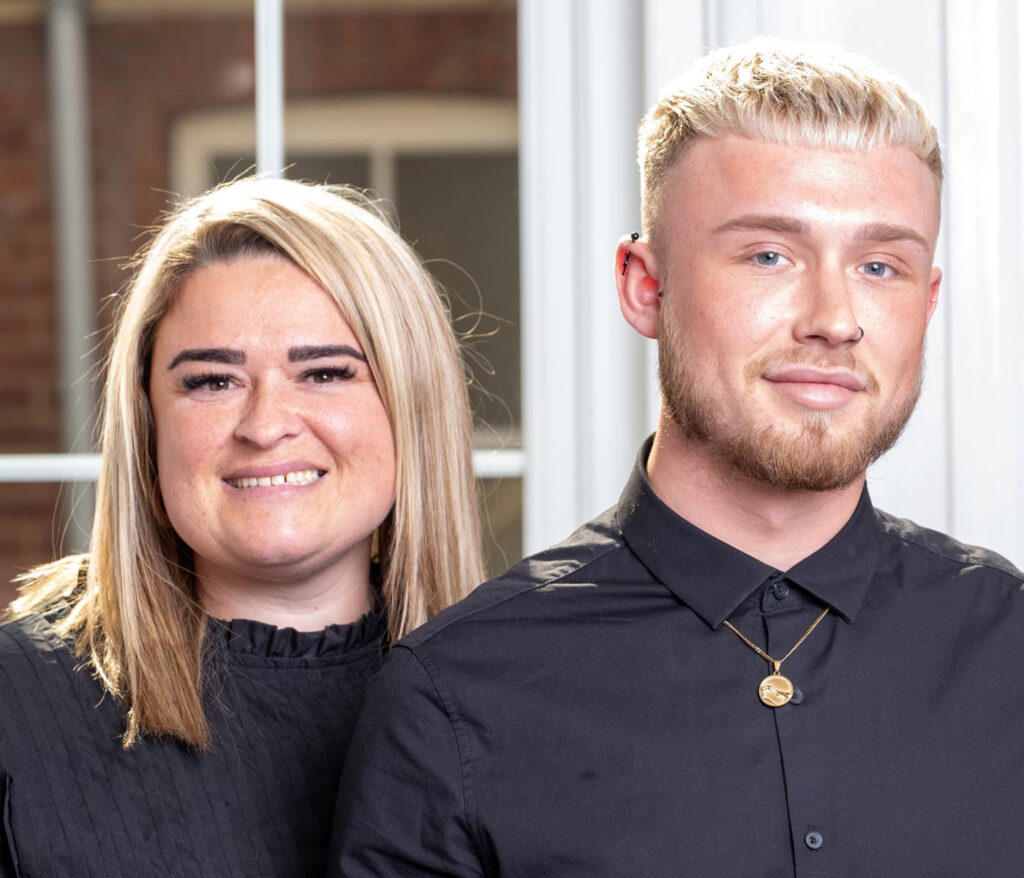 MENTAL HEALTH AWARENESS TRAINING
Alongside our vocational courses, we also offer Mental Health Awareness Training – something that we believe is vital for any person wanting to pursue a career in hair & beauty or barbering. Our industry is like no other. People often open up to their hairdressers, barbers and beauty therapists about very personal topics.
This training focuses on teaching students how to listen, empathise and signpost clients who might be struggling to reputable sources of support. It can also offer much need insight and guidance for students themselves, who may be working through their own issues with mental health.
We are very proud to offer BARBERTALK LITE in partnership with The Lions Barber Collective, an international collection of top barbers who have come together to help raise awareness for the prevention of suicide. You can read more about what their story here.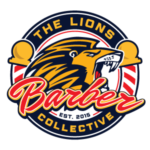 BARBERTALK LITE
Welcome to our official online awareness program.
Watch our brand new videos and answer all the true or false questions to get the following:
Your very own certificate
Your shop on our lions map
A social media certificate to let people know that you support mental wellbeing is.
Exclusive access to the BarberTalk Lite Forum.

Make sure to enter your contact details so we can get your certificate to you straight away!
The idea behind BarberTalk Lite is being able to raise awareness within as many barbershops as possible to create as many safe barbershops across the globe. By giving people the opportunity to do an alternative to the BarberTalk training via our website, enables us to reach more barbers and make a difference in the locations we may not be able to visit to deliver the full BarberTalk course.
If you are interested in taking the full BarberTalk training then please feel free to email us at info@thelionsbarbercollective.com