EDUCATION TO EMPLOYMENT
Welcome to HAIR AT THE ACADEMY, a unique training salon where young people from all walks of life can make steps towards a bright new future. With specialist support and guidance, our students learn a life-long trade, grow in confidence, and find a true sense of belonging.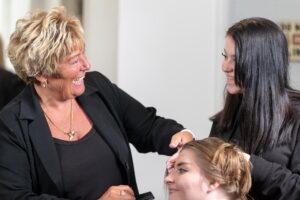 OUR VISION
To give every young person a chance to realise their potential.
OUR MISSION
By creating a safe, supportive environment where young people can learn barbering and hair & beauty. Our unique training programme also includes essential education in Maths, English, and Customer Service, along with lifesaving mental health awareness training that will equip students with the skills they need to support those they will work with in their communities.
"95% of our students go on to further education or paid employment."
Not everyone learns in the same way, so we adapt our training programme to suit each individual. We take the time to understand your specific learning needs and develop a programme of study that works for you.
GET IN TOUCH TODAY
Whether you're looking for yourself, a friend, family member, student, or young person in your care, we'd love to hear from you. We're happy to answer any questions you might have.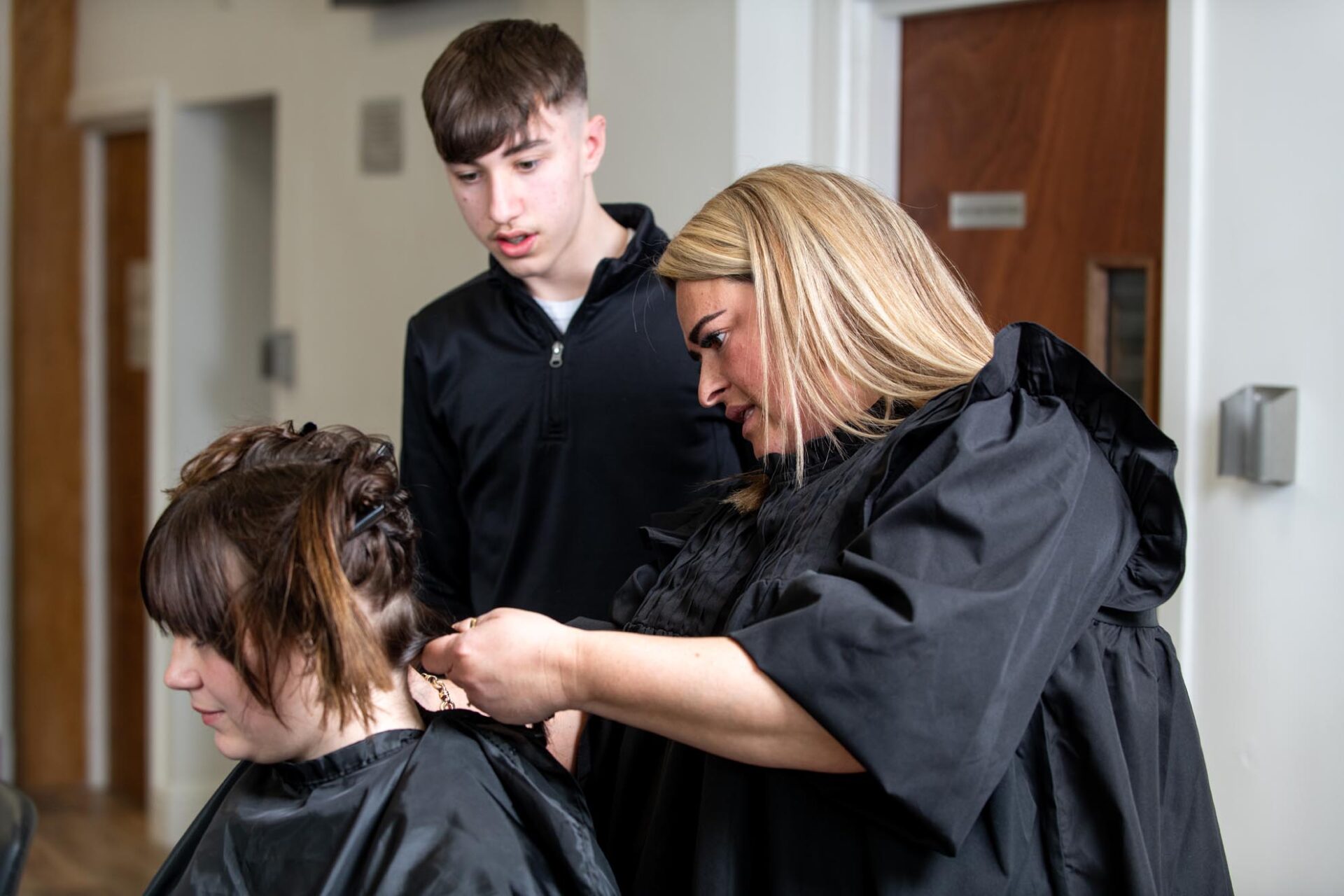 SUPPORT OUR WORK
We are keen to hear from any individuals, businesses, NGOs, charities, or other organisations who are interested in supporting the work we do. We would love to secure more funding so that we could help even more vulnerable young people take steps towards a better future. We are also open to partnering with like-minded organisations who are looking to raise awareness around key issues.
"Everyone can rise above their circumstances and achieve success if they are dedicated to and passionate about what they do."
Nelson Mandela
Sara, Barbering Student
"I've always had an interest in hairdressing and often do family and friends' hair. Since starting the course I've gained confidence in myself. I'm pleased that I've pushed myself out of my comfort zone."
Lynn, Former Diploma Student
"HAIR AT THE ACADEMY is a relaxed and friendly environment with plenty of 1:1 support where necessary. They go over and above to get you through your learning journey. I am now working in a high street salon."
Ella, Diploma Student
"My first day was amazing, everyone was friendly and made me feel very welcome. I was a little shy but my confidence grew throughout the course. My favourite units are Men's Cut and the Colouring unit."
Carol, Barbering Student
"The course is flexible and taught in a friendly and relaxed environment. Staff are very understanding, encouraging and supportive and I know they will do whatever they can to support me."